Hooray! It has been one long,
stinkin
' week. Jo's got soccer practice this evening and then we're having pizza (from the freezer, I haven't made "real" pizza in so long its just sad). Tomorrow she has a game at the obscene hour of 8:30. Should be interesting, morning people we are not.
Grandma Judy is coming to visit, and cheer on Josie...
I am stealing this idea, I used to do something similar but haven't in awhile. So, Marie and Josie's top 10 favorite things (in no particular order)!
Josie loves (in her own words):
Dragon Tales.
Her purple bunny rabbit.
Herself
Mashed potato's
Doing arts and crafts
Singing her ABC's
"Three Little Birds" or the "Gunna be alright song" by Bob Marley (our song has changed in honor of this favorite thing)
The Disney Princess'
Pickles
Singing songs and twirling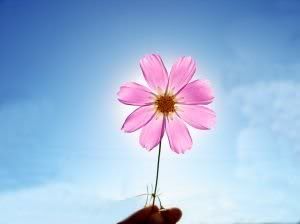 Marie loves (according to Josie and Mommy):
Josie
Blue Bear
Cool Whip
Bath time
Chocolate pudding
Daddy
Rainbows
Socks (seriously, she loves socks. We have to help her now but she loves holding them, chewing on them, pretty much everything to do with them)
Bubbles
Twinkle Twinkle Little Star is her favorite song (Josie says, Marie might dispute this)