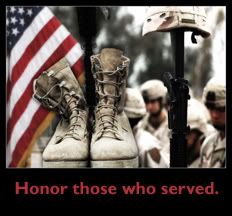 This weekend was a regular weekend. By that, I mean we hung out. Saturday we were a lazy family, we didn't do chores, we took our girls to the park. Just like other people. I pulled Josie in the wagon, Luke pushed Marie in the stroller and we just went to the park. I sat and nursed Marie while Luke and Josie played. While I sat and watched I saw the wind blowing the grass, I saw a butterfly, I saw the clouds move in a sky that was so perfectly blue it matched the color of my babies eyes. We just were. There were no thoughts of feeding tubes, medicines, emotional turmoil, seizures, none of that. I sat and breathed in the air, and I am so grateful for the moment.
Yesterday, Luke and his cousin went to see the Rockies playing in Denver. They flew in his cousin's plane, and Luke had a great time. Josie, Marie and I did more bumming around. After I picked Josie up from Sunday school we came home and played, then went and got Subway for lunch. Sort of a luxury, I don't like to take Marie out much so Josie was excited. She got tuna, she loves tuna.
In the evening we went to Josie's friend
Aidyn's
5
th
birthday party. He is the most handsome little boy, and he has the sweetest way about him. Not all the time, he is after all, all boy. But, there is something very sweet about
Aidyn
, he is a wonderful kid. Josie had a blast, and Marie enjoyed herself too.
It was nice to just hang out, again, a little vacation from day to day worries. It was so nice to watch
Aidyn's
mom
Christy
love on Marie.
Christy
is one of the best moms
I
know, and I adore how she is with Marie. Just as though she were any other baby, it's all cuddles and kisses. It feels so good for me to watch.
Christy
sees the beauty in Marie, just like I do. The wiggles of her fingers, the out of
controll
-
ness
of her hair, her little eyes watching streamers. I love watching her enjoy Marie, and I'm grateful for my friend.
As Marie gets bigger, it's sometimes hard for me. Because sometimes when others see her, I think it is apparent that there is something different about my girl. I've been asked a few times, while out and about, how old is she? When I say, nearly 15 months, I see shock on some faces. I know they must think her so much younger. It is inevitable that this will happen. That said, I am so happy to say "almost 15 months". There's some victory in that.
I am grateful we live in a small town. Here, Marie is just how Marie should be. People see her, they know her story, she is just how God meant her to be. No one questions, few ask. I am grateful to them, because it is hard to see that flash of what strangers see through their eyes.
Luke is outside planting a garden. I fought this idea, I'm afraid it will be too much work. He says we need to go on living as we normally would. He's right, as always.
A lot of people have told me they think I'm strong, that I cope so well, that I'm an inspiration. I don't think any of us can comprehend the mess I would be without my husband. My Luke is something special. He is so, so good. He loves all of his girls so well, and he listens to me; he repeatedly astounds me in that he just
gets
me. He is the place I run to, he's my refuge in the storm. He picks me up when I fall, he has the strongest faith, he pushes me when I need it, he comforts me when I have nothing left. In reading over this, I realize I am very luck to have two people in my life who are like this. The first is Luke, the second, my Father.
Without Luke, I could not be who I am. I am pretty blessed to have him. I see now why God put us together. He knew we'd need one another.
So many have people have told me how I inspire them, which is nice, but I have to admit, I don't think I'm that inspirational at all. I know so many other mothers who would do just what I do if they were in the same spot. Still, when you think of me, I hope that you all realize I'm only half of a whole, and my husband Luke is the one who inspires me.