This week finds us "stable". Marie hasn't had a fever in a few days, the weekend was good. Luke stayed home and Josie and I got our flowers in. I hope I didn't bite of more than I can chew, I have about 15 pots spread around... lots of watering!

Luke's Aunt Peggy and Uncle Rick were here. Aunt Peg got some precious time with Marie, it was pretty special for me to watch.

Josie's recital is Friday night at 6pm at the High School Auditorium. We're excited for that. I think it will be chaos, I really don't think she'll know her dance without the teacher in front of her doing it too, but whatever, it will be fun. Her dress is purple, she is excited to wear it.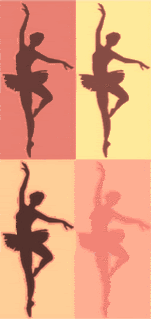 All in all, we're doing pretty good. This disease that Marie fights

definitely

has it's ups and downs. Its a roller coaster, but the thing is, I've never been a roller coaster girl. I'm more of a merry go round chick....

Hope everyone has a wonderful week! Much love~